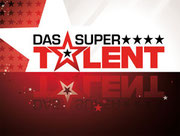 Bekannt von RTL  " Supertalent"
   Photogalerie - Wurli Wurm in Wien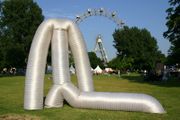 Valentin Urse bei Kult Net
Klick for Video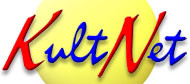 Das Super Talent Jury Puppe, RTL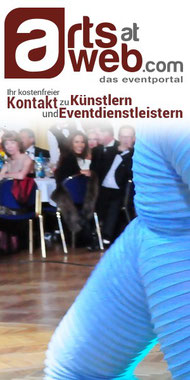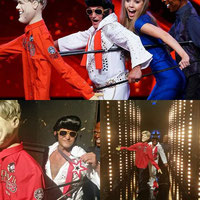 Das Super Talent Jury Puppe, RTL
...Eine weitere Spirale – oder sind es mehrere? – eine schillernde und bunte Lichtgestalt
ohnegleichen - füllt flächendeckend die Bühne ... Valentin Slinky. Doch was ist eigentlich ein
Slinky? 1943 suchte der Schiffsingenieur Richard James in Philadelphia nach der Möglichkeit,
Messinstrumente an Schiffen möglichst bewegungslos zu installieren. Er experimentierte mit
allerlei Spiralfedern und eines Tages wanderte eine davon wie ein lebendig gewordenes Akkordeon
von einem Bücherstapel herab. Er nahm sie für seine Kinder als Spielzeug mit nach Hause. Nach
anfänglichen Schwierigkeiten mit Spielzeugläden begann 1945 der Slinky-Boom. Diese einfache
Spiralfeder wird seit 1945 in Holidaysburg, Pennsylvania, fast unverändert hergestellt. Solch eine
Feder spielt in dieser Show eine tragende Rolle. Staunende Augen, fragende Gesichter starren
gespannt zur Bühne, auf der sich ein Röhrengebilde wie eine riesige Raupe zu allen Seiten
ausbreitet. Arme und Beine werden ausgerollt, gleiten über die Bühne – Slinky scheint um das
Doppelte zu wachsen - und blitzschnell wieder eingezogen. Bizarre Knoten und Figuren werden
erschaffen und lösen sich in Sekundenschnelle wieder auf. Slinky springt und hüpft. Keiner kann
genau erkennen, wo vorn und hinten, wo oben und unten ist. Das Publikum ist so fasziniert, dass
"Aah`s" und "Ooh`s" nur so durch den Saal gleiten.
--------------------------------------
… A further spiral - or are there several? - a schillernde and multicolored light shape without-same -
surface covering the stage fills… Valentin Slinky. But which is actually a Slinky? 1943 looked for
the Schiffsingenieur Richard James in Philadelphia for the possibility of installing measuring
instruments at ships as motionlessly as possible. He experimented with all kinds of spiral springs
and a daily moved one of it like alive an accordion become from a book pile down. It took it for its
children as toy with home. After initial difficulties with toy shops the Slinky boom began 1945.
This simple spiral spring is nearly invariably manufactured since 1945 in Holidaysburg,
Pennsylvania. Such a feather/spring plays a basic role in this show. Being astonished eyes, asking
faces stare strained to the stage, on which a tube thing spreads like an enormous crawler-type
vehicle to all sides. Poor ones and legs are unrolled, slide over the stage - Slinky seems to grow by
the double - and very fast again drawn in. Bizarre knots and figures will create and will solve itself
within seconds. Slinky jumps and hops. None can recognize exactly, where in front and in the back,
where above and down is.